Artículo disponible en idioma: [
Español
|
Inglés
]
"A Call From The Heart": Interpretation of possible hidden meaning of the song "Everybody Knows" of Leonard Cohen. Note: This article is an English translation. The original was written in Spanish, so might have errors in diction that will be corrected. See the original in Spanish here. Finally we talk about the music of Leonard Cohen on this blog. And it was not for lack of taste or interest, unlike he has several interesting work. The reason is simple, their lyrics are denser than the average and require more than scanning to venture to what really wants to communicate. If someone has tried to quote translated lyrics it will be already taken account of this, the result may not always be expected and run almost the same. However, the song still indicating us that there...
Ver publicación completa »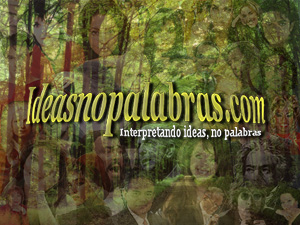 Canciones o temas destacados de John Lennon Top Artista Canción o tema Géneros Año Valoración Web 1 John Lennon Imagine Soft rock; Rock 1971 85.31 2 John Lennon Woman Rock 1988 92.50 3 John Lennon; Yoko Ono; Plastic Ono Band; Harlem Community Choir Happy Xmas (War Is Over) Navideño; Pop rock 1971 72.50 4 John Lennon God Rock 1988 70.00 5 John Lennon Jealous Guy Pop rock 1971 60.00 6 John Lennon Give Peace A Chance Rock; Pop 2005 80.00 7 John Lennon #9 Dream Pop psicodélico 1974 70.00 8 John Lennon Help Rock; Pop 50.00 9 John Lennon Stand by Me Rock; Pop 1975 40.00 10 John Lennon Working Class Hero Rock; Pop 40.00 11 John Lennon I Saw Her Standing There Rock; Pop 30.00 12 John Lennon Mother Rock; Pop 1970 30.00 13 John Lennon Instant Karma Oldies 1970 20.00 14 John...
Ver publicación completa »